JUNJI ITO'S FRANKENSTEIN'S MONSTER 'MANGA' EDITION TIMED PRE-ORDER
$

150.00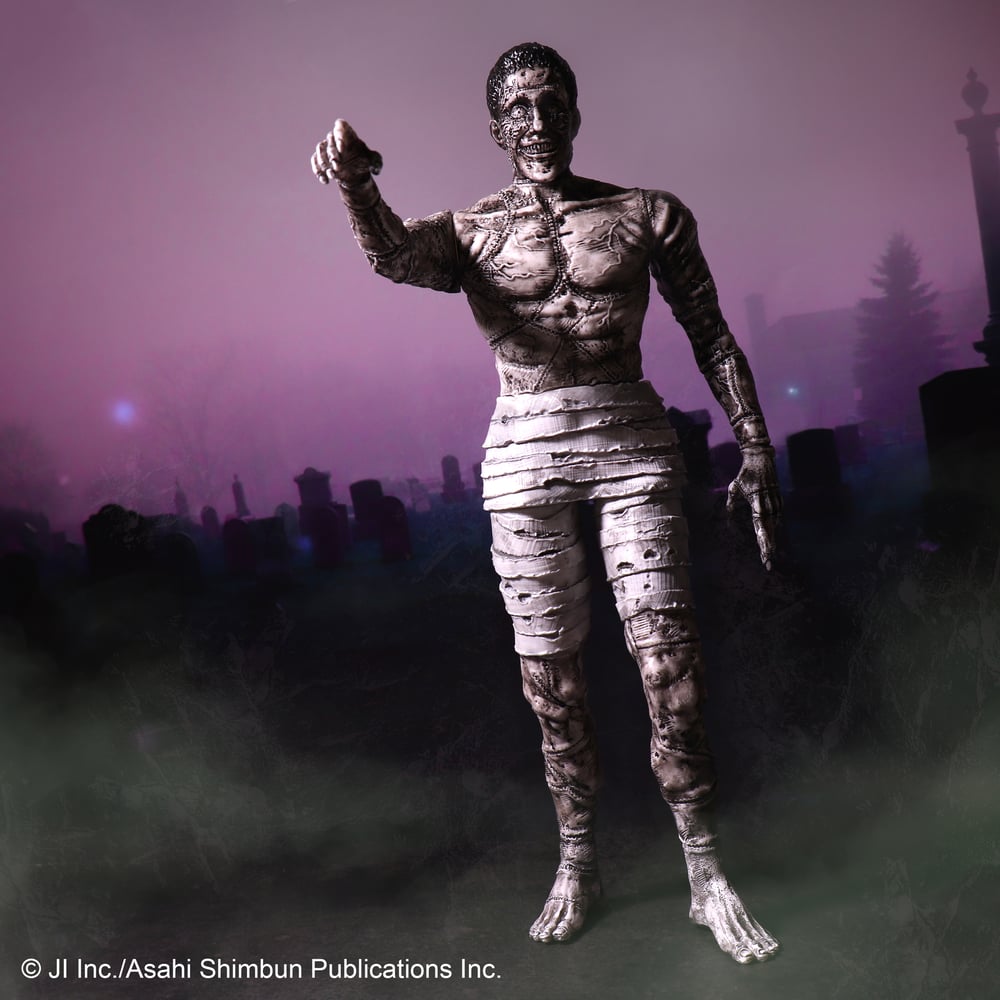 JUNJI ITO'S FRANKENSTEIN'S MONSTER MANGA EDITION PRE-ORDER
SIZE: 30CM TALL
ARTICULATION: 7 POINTS
MATERIALS: SOFT VINYL
PACKAGING: PRINTED BOX
NOTE: CLOAK NOT INCLUDED
ON SALE SATURDAY 3RD OCT
GMT: 16:00PM
HKT: 23:00PM
EDT: 11:00AM
PDT: 8:00AM
JST: 00:00PM (4TH OCT)
PLEASE NOTE: THIS IS A TIMED PRE-ORDER. SHIPPING WILL COMMENCE IN NOVEMBER.
PRE-ORDER CLOSES OCTOBER 31ST
東京コミコン2019でデビューした「伊藤潤二のフランケンシュタイン」フィギュアの限定白黒バージョンが今週末より先行予約可能となります!
伊藤潤二氏がグラフィックノベルに描いたモンスターの怪奇な線画と質感に細心の注意を払い、愛情を込めて再現いたしました。
ソフトビニールボディと射出成形された手足を組み合わせたモンスターは、高さ30cmです。 「フランケンシュタイン」のオリジナルアートに合わせて白黒で描かれた怪しい目つきと奇怪な笑顔は、恐怖および畏敬の念を感じさせます!
先行予約は10月3日(土)(24:00 JST)から10月31日(土)(24:00 JST)までとなります。
商品は11中旬から発送されます。
*このバージョンには布製マントアクセサリーが付属いたしません。
Junji Ito's Frankentein's Monster returns!
It has been an honour to be able to bring one of horror master Junji's Ito's creations into the (undead) flesh!
With loving care, Ito's creature has been re-created with careful attention to the linework and textures that make this monster so unsettling in the original Eisner-winning, eponymous graphic novel.
Combining soft vinyl, injection molded hands and feet the monster stands at 30cm tall. Painted using the stark black & white stylings of the original manga art, his leering eyes and manic grin are sure to strike fear and awe into all who gaze upon him!
* Terms & Conditions Apply
Share