ALEJANDRO JODOROWSKY EL TOPO STATUE
$

200.00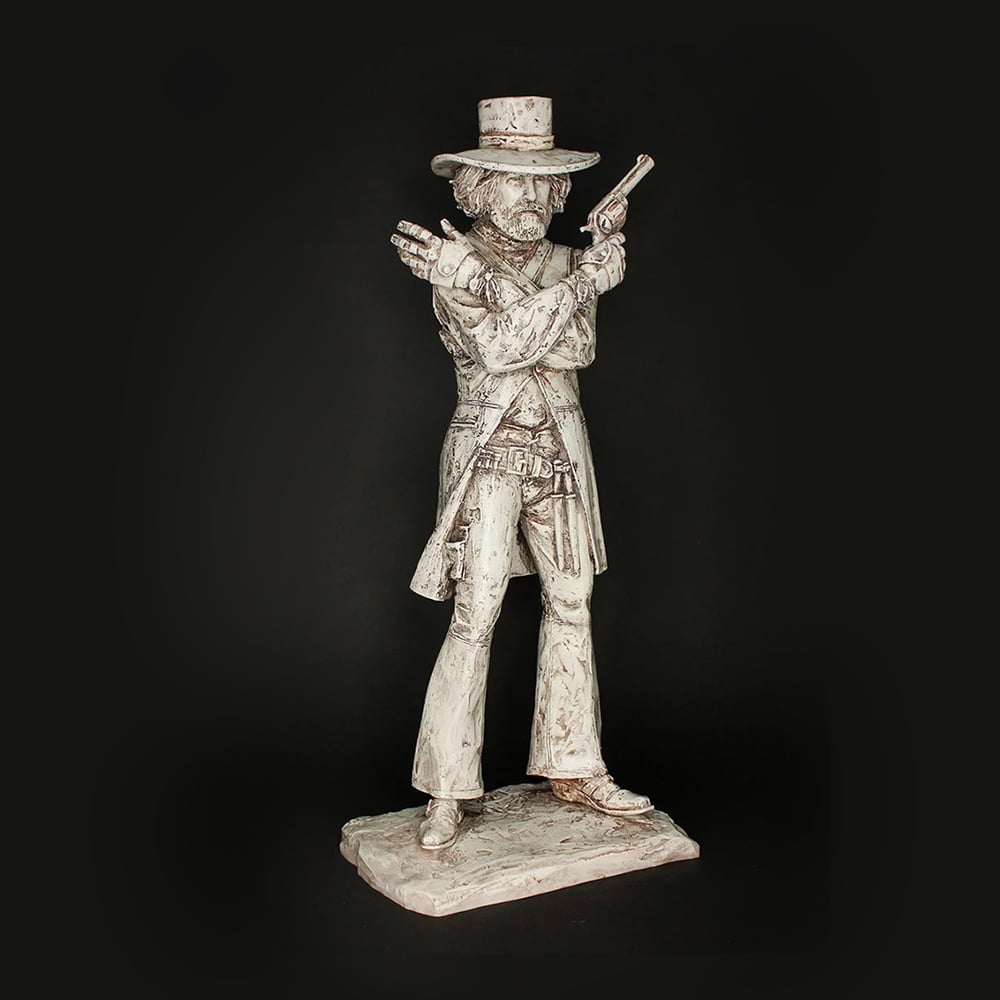 Abkco Music & Records and Unbox Industries are proud to announce a series of licensed limited edition figurines based on the film works of one of the world's most unique & provocative creatives, Alejandro Jodorowsky.
The first figure released is El Topo (The Mole) from the landmark cult film of the same name that began the Midnight Movie phenomena of the counterculture 1970s.
Classic Americana and avant-garde European sensibilities meet Zen Buddhism and the Bible as master gunfighter and cosmic mystic El Topo, played by Jodorowsky, must defeat his four sharp shooting rivals on an ever increasing path to allegorical self-enlightenment and surreal resurrection.
The cold cast limited edition statue a full 14 inches in height and distress brown in color, features exquisite detail and is packaged in a specially crafted wood embossed box. Each piece bears the replica signature of Alejandro Jodorowsky & is limited to a run of 200 pieces.
The highly respected sculptor Andrea Blasich worked closely with ABKCO and Jodorowsky to ensure the figurines are as realistic as possible to their characters from the films.
Share