CRAWL-RA WGT? HEAVY METAL (STEEL EDITION)
$

75.00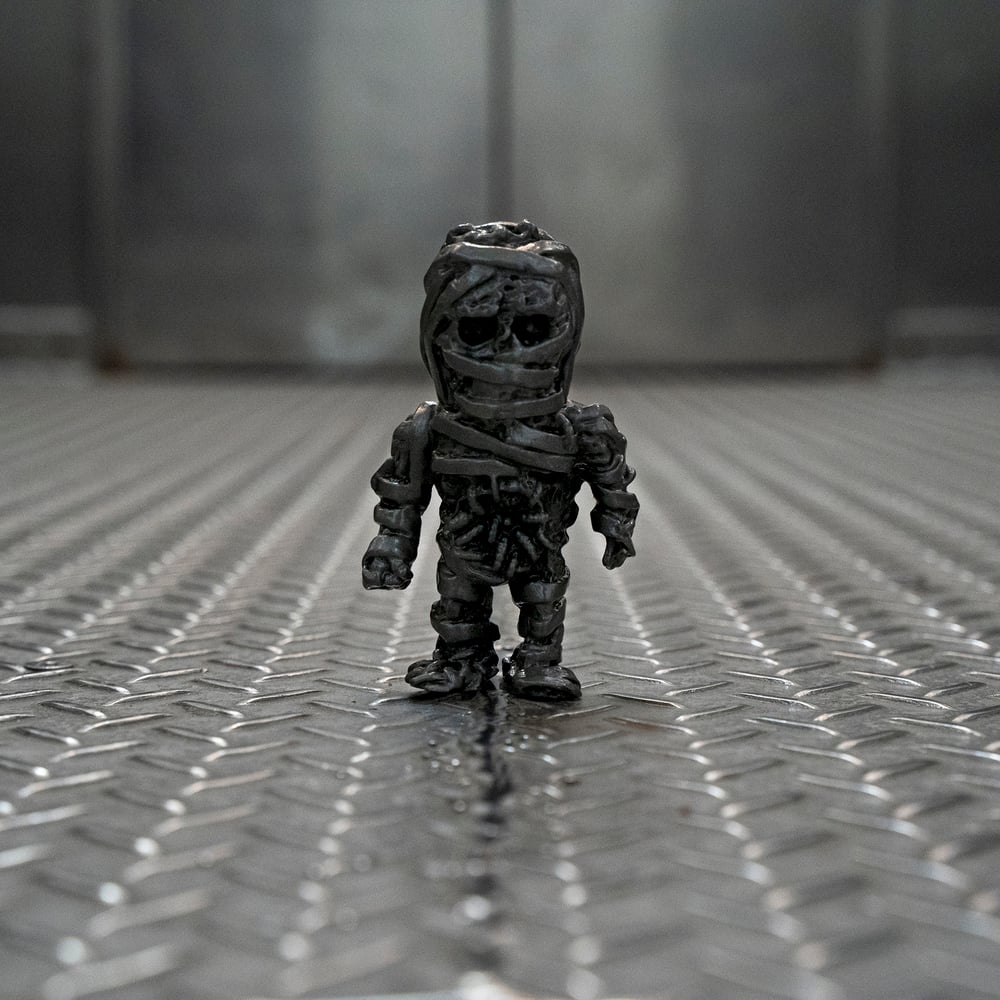 CRAWL-RA WGT? HEAVY METAL BRONZE EDITION
SIZE: 2.5" TALL
MATERIALS: STEEL EFFECT ZINC ALLOY
PACKAGING: PRINTED BOX
DESIGNED & SCULPTED BY RETROBAND
ON SALE SATURDAY 1ST APRIL
UK: 16:00PM
HK: 23:00PM
JPN: 00:00AM (2ND APRiL)
NYC: 10:00AM
LA: 7:00AM
LIMIT ONE PER CUSTOMER. MULTIPLE UNIT ORDERS WILL BE CANCELLED AND REFUNDED WITHOUT NOTIFICATION.
Persons who exceed the purchase limit may have any or all of their orders cancelled without notice by Unbox at its discretion. This includes orders associated with the same name, e-mail address, billing address, credit card number or other information.
本產品為限量商品,每人只限購一隻。如有重複訂單或複數購入整張訂單將會被取消。如有任何爭議,Unbox Industries將保留最終決定權。
When Who Goes There? goes HEAVY!
WGT? HEAVY METAL is a brand new spin off from our incredibly popular leftfield ensemble blind box series that subsequently proved to be a smash hit at Designercon 2019.
Sculpted by RETROBAND, CRAWL-RA has been meticulously hand cast in zinc alloy in a process that has captured all the fine details from the original.
Share