KEROPPI SANRIO 'UNBOX IN BLACK' SPECIAL EDITION
$

45.00 Sold Out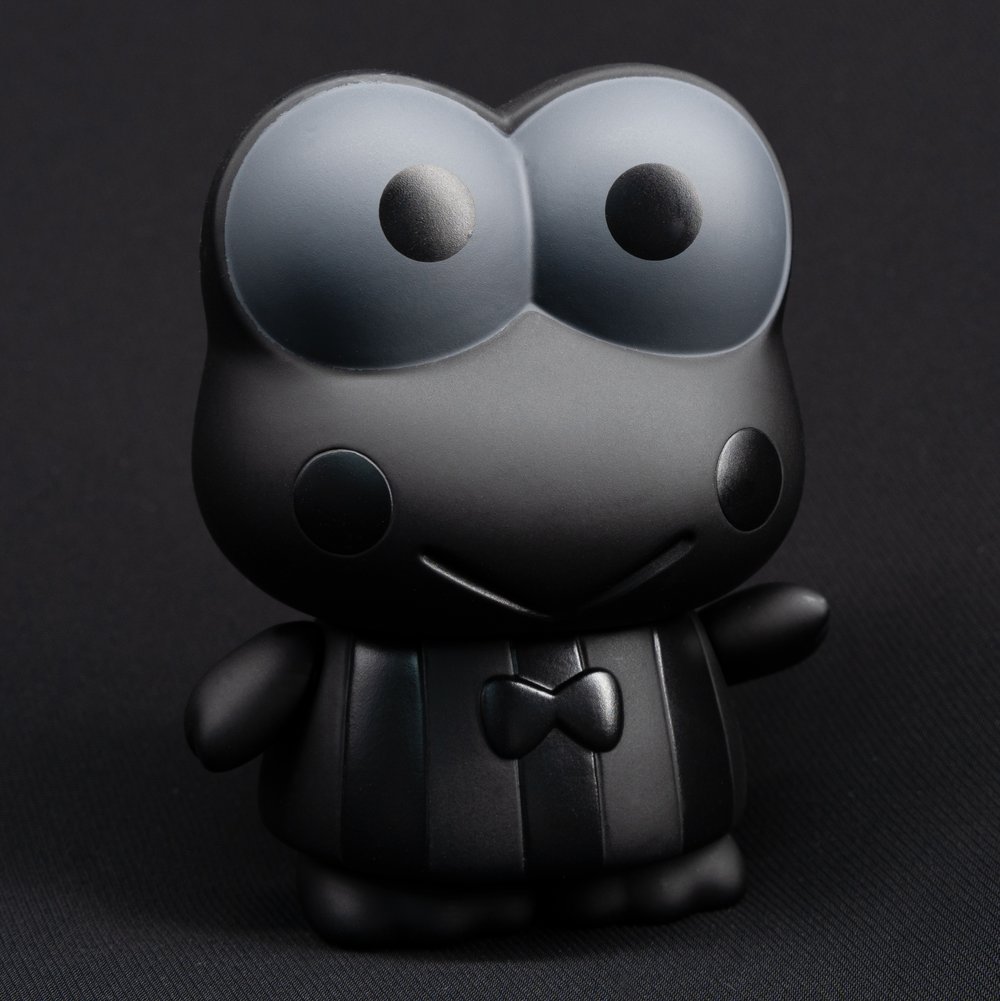 KEROPPI SANRIO 'UNBOX IN BLACK' SPECIAL EDITION
SIZE: 3.5"
MATERIAL: SOFT VINYL
COLOUR: HAND PAINTED
PACKAGING: HEADER CARD & POLYBAG
DESIGN: SANRIO
ON SALE SATURDAY 26TH JUNE
UK: 16:00PM
HK: 23:00PM
JPN: 00:00AM (27TH JUNE)
NYC: 11:00AM
LA: 8:00AM
PLEASE NOTE: DUE TO LICENSING REGULATIONS THIS ITEM IS ONLY FOR SALE TO RESIDENTS IN HONG KONG.
PLEASE NOTE: LIMITED TO ONE DESIGN PER HOUSEHOLD.
Persons who exceed the order limit may have any or all of their orders cancelled without notice by Unbox at its discretion. This includes orders associated with the same name, e-mail address, billing address, credit card number or other information.
Unbox are thrilled to offer the latest release in an ongoing series of soft vinyl productions with Sanrio.
KEROPPI enjoys swimming, baseball, playing with boomerangs, and singing. He lives with Pikki, his sister, Koroppi, his brother, his mother (a housewife and a professional chef), and his father (a doctor) in a house on the edge of Donut Pond!
Share