MANDY x WGT? CDU (12 x UNITS)
$

175.00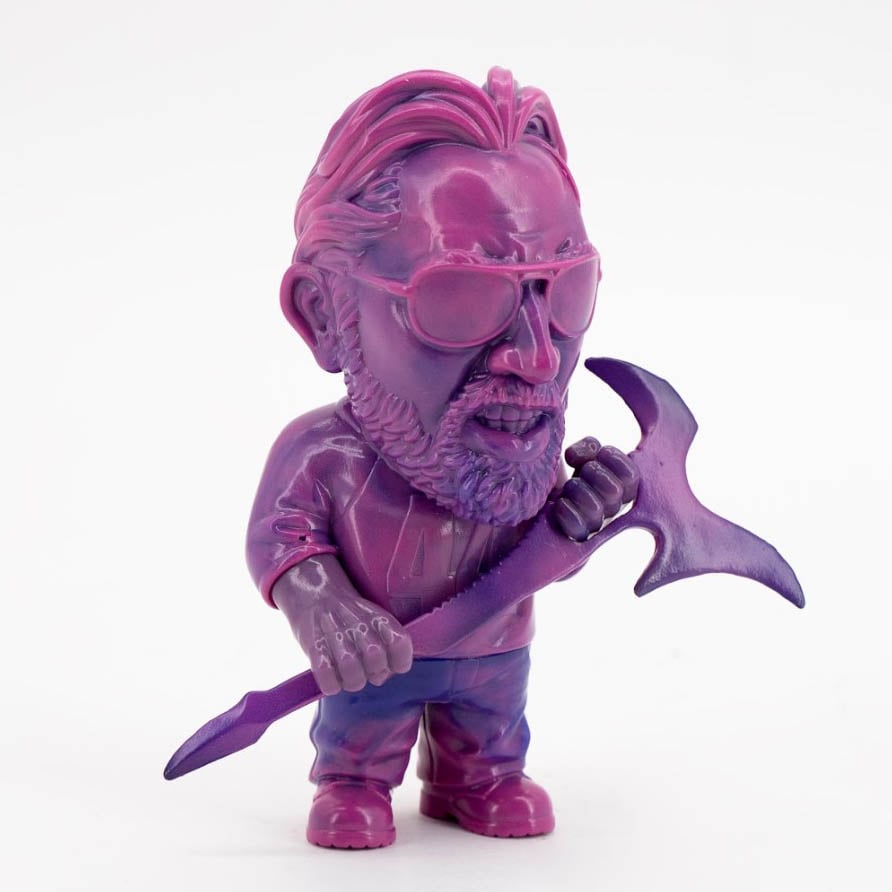 MANDY x WGT? CDU (12 x UNITS)
Dimensions:Approx 6cm / 2.5" tall
Material:Soft Vinyl
Colour:Marble/GID
Packaging:Printed Box
PURCHASING A CDU GUARANTEES ONE BASIC SET & FOUR CHASE VARIANTS!

MANDY x Who Goes There?
MANDY x WGT? is the first licensed collaboration between Spectrevision, Legion M and Unbox Industries.
In 2018, Mandy by director Panos Cosmatos (Beyond The Black Rainbow) burned its way into the hearts of filmgoers all over the world. The universe of Red, Mandy & The Black Skulls instantly caught the imagination of Unbox Industries & they knew they had to pay respect to Cosmatos's masterpiece doing what they do best!
About Who Goes There?
WGT? is an ensemble figure project based on designs from a diverse array of artists including the likes of Ghostshrimp (Adventure Time) Tetsunori Tawaraya (Volcom, Braindead) & David Arshawsky (TMNT & Toxic Crusaders)
Each individual figure is manufactured using a 'soft vinyl' (sofubi) production process that requires the mixing of coloured liquid vinyl by hand, yielding a random patternation that results in a unique '1/1 edition' of each individual figure.
WGT? is a perfect entry level product into the world of collectable soft vinyl with the same high standard of production customers and fans anticipate from Unbox Industries.
Share