MUJUWORLD AUTUMN BLOSSOM SPIRIT
$

40.00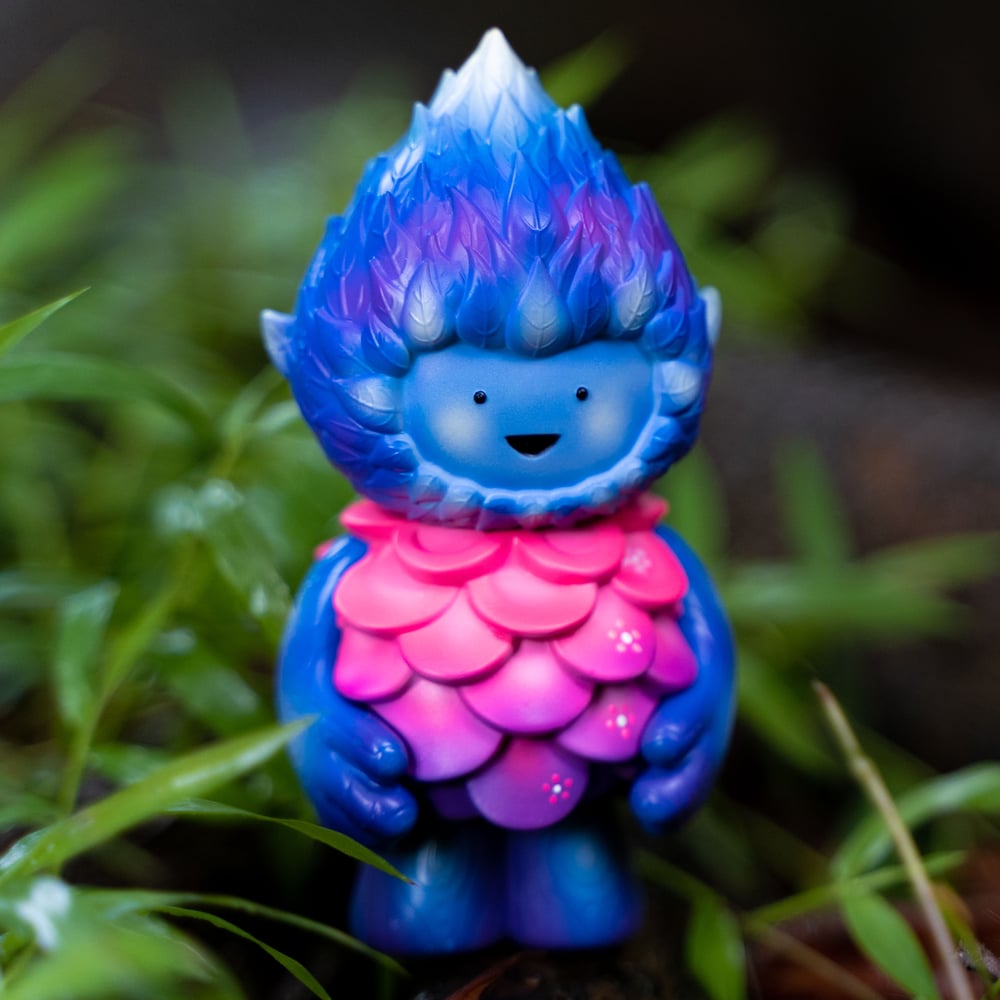 MUJUWORLD AUTUMN BLOSSOM SPIRIT
SIZE: APPROX 4" TALL
MATERIALS: SOFT VINYL
PACKAGING: POLYBAG AND HEADER
DESIGNED BY MR & MISS MUJU
ON SALE SATURDAY 4TH SEPT
UK: 16:00PM
HK: 23:00PM
JPN: 00:00AM (5TH SEPT)
NYC: 11:00AM
LA: 8:00AM
LIMIT ONE PER CUSTOMER. MULTIPLE UNIT ORDERS WILL BE CANCELLED AND REFUNDED WITHOUT NOTIFICATION.
Persons who exceed the purchase limit may have any or all of their orders cancelled without notice by Unbox at its discretion. This includes orders associated with the same name, e-mail address, billing address, credit card number or other information.
本產品為限量商品,每人只限購一隻。如有重複訂單或複數購入整張訂單將會被取消。如有任何爭議,Unbox Industries將保留最終決定權。
Presenting the debut of MUJUWORLD in soft vinyl!
About Mujuworld..
Mujuworld is a creative partnership based in the south west of the United Kingdom
Mr Muju (Dave) & Miss Muju (Katie) have been working together for over ten years from their art studio by the ocean in St Ives, Cornwall which known for it's beautiful coastline, fishing villages & ancient mythology.
Now is your chance to obtain the first collaborative soft vinyl release with Unbox!
Unbox 非常榮幸能夠與來自英國的Muju World合作,希望能將Muju的精神一點不漏地傳遞給大家。
Mujuworld是一家位於英國西南部的創意合夥企業。Muju先生(Dave)和Muju小姐(Katie)在他們位於康沃爾郡聖艾夫斯(St Ives)海邊的藝術工作室合作已有十年之久,該市以美麗的海岸線,漁村和古老的神話而聞名。
Mujuworld的藝術品以其自然的形式,鮮豔的色彩和復雜的細節而著稱,所有這些結合在一起就可以營造出幸福和積極的感覺。
Muju團隊希望向所有人傳遞積極,溫暖和愛心!
首回Rainbox Tree Spirit將在10月31日於Unbox E-Shop進行首輪發售。
另外Unbox也預留了一定數量,緊接在2020上海STS會場進行發售。
大家密切留意。
Share