TETSUO THE IRON MAN 'V2' TIMED 24 HOUR PRE-ORDER
$

95.00 Sold Out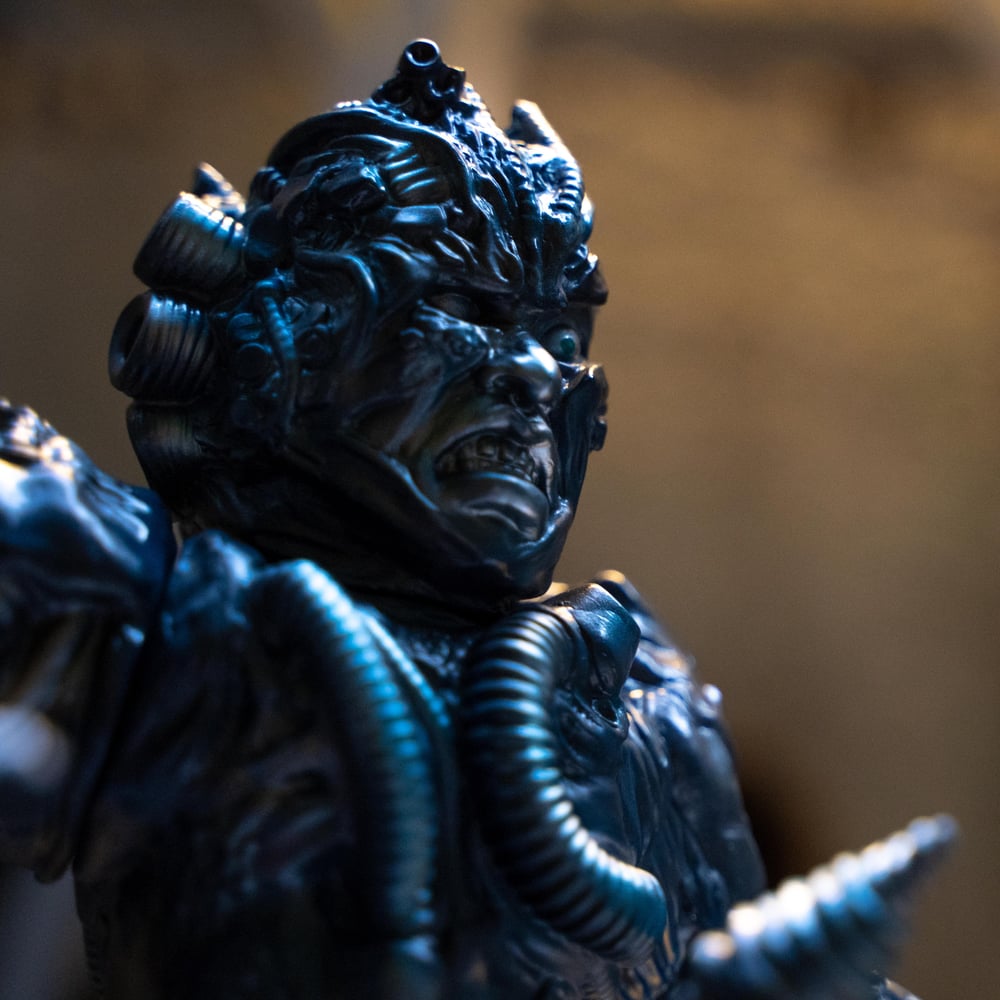 TETSUO THE IRON MAN 'INDIGO IRON' TIMED 24 HOUR PRE-ORDER
SIZE: APPROX 10" TALL
MATERIALS:HAND PAINTED SOFT VINYL
PACKAGING: HEADER CARD & POLYBAG
DESIGN: TAKASHI ODA
SHIPPING NOTICE:
Please note that shipping from Hong Kong to the USA, Europe, Canada & Australia is currently postponed & orders are subject to delay.
We are advised the mail service may be postponed until February but this could be subject to change & shipping may start earlier.
Apologies for any inconvenience caused.
PLEASE NOTE: THIS IS A LIMITED PRE-ORDER. ORDERS WILL SHIP MAY 2022.
TIMED 24 HOUR PRE-ORDER!
Due to overwhelming demand, we are offering a new 'Version 2' colorway. Grab one while you can!
Tetsuo is the main character in Shinya Tsukamoto's eponymous 1989 film, a hyper-kinetic masterpiece of industrial body horror. A major influence on the cyberpunk scene and sparking a new wave of interest in Japanese arthouse cinema, Tetsuo tells the story of a salaryman who transmutes into a twisted metal creature and has a final "Kaiju Battle" style showdown against a metal fetishist.
In homage to Japan's ties to monster movie sofubi figures, Unbox teamed up with long time Tsukamoto-collaborator Takashi Oda. Oda has created SFX for numerous Tsukamoto films as well as being the character designer for the famous horror game, Splatterhouse.
Oda has channeled both the tortured spirit of Tetsuo and blended him with the classic style of sofubi forms. Tetsuo is in mid-transformation and you can see elements of his human, salaryman figure as well as the metallic monster which he is to become! The Tetsuo figure comes with a drill accessory that can either be attached to his body or removed and held in his hand for a more family-friendly option.
* Terms & Conditions Applies
Share