TIKKA NG LITTLE RICE (LILAC EDITION)
$

170.00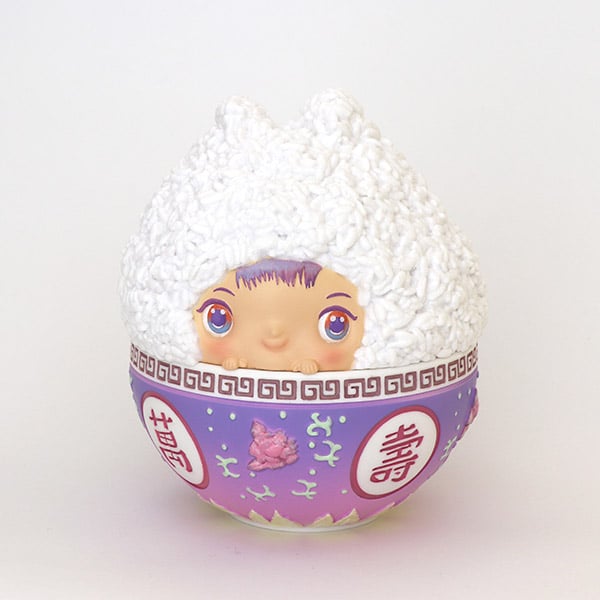 TIKKA NG LITTLE RICE (LILAC EDITION)
Size:Approx 5.5 inches
Material:Hand Cast Resin
Color:Hand Painted
Packaging:PRINTED BOX
本產品為限量商品,每人只限購一隻。如有重複訂單或複數購入整張訂單將會被取消。如有任何爭議,Unbox Industries將保留最終決定權。
LIMITED ONE PER CUSTOMER.
MULTIPLE ORDERS WILL BE CANCELLED.
Little Rice makes a welcome return to Unbox in 2019!
The original version released way back at the end of 2016 was an instant hit and sold out immediately so we bowed to demand and have released this very special variant that has been beautifully hand finished to capture the essence of Tikka's art style.
Tikka Ng began his artistic career in 2006. He is known for the "So Ha" Art, demonstrating different aspects of traditional Chinese culture with loveable baby characters. Tikka's creativity has taken a deep root in China's traditional culture; he has incorporated strong Chinese traits in his artistic expression. Fusing the distinct Chinese characteristics with Western elements and Japanese superflat technique, Tikka ultimately creates his own narrative and recognizable style. In the recent body of work, Tikka investigates the traditional Chinese value of death and life
* Terms & Conditions Apply
Share