MARSHAL LAW VINYL LTD RUN FIGURE
$

95.00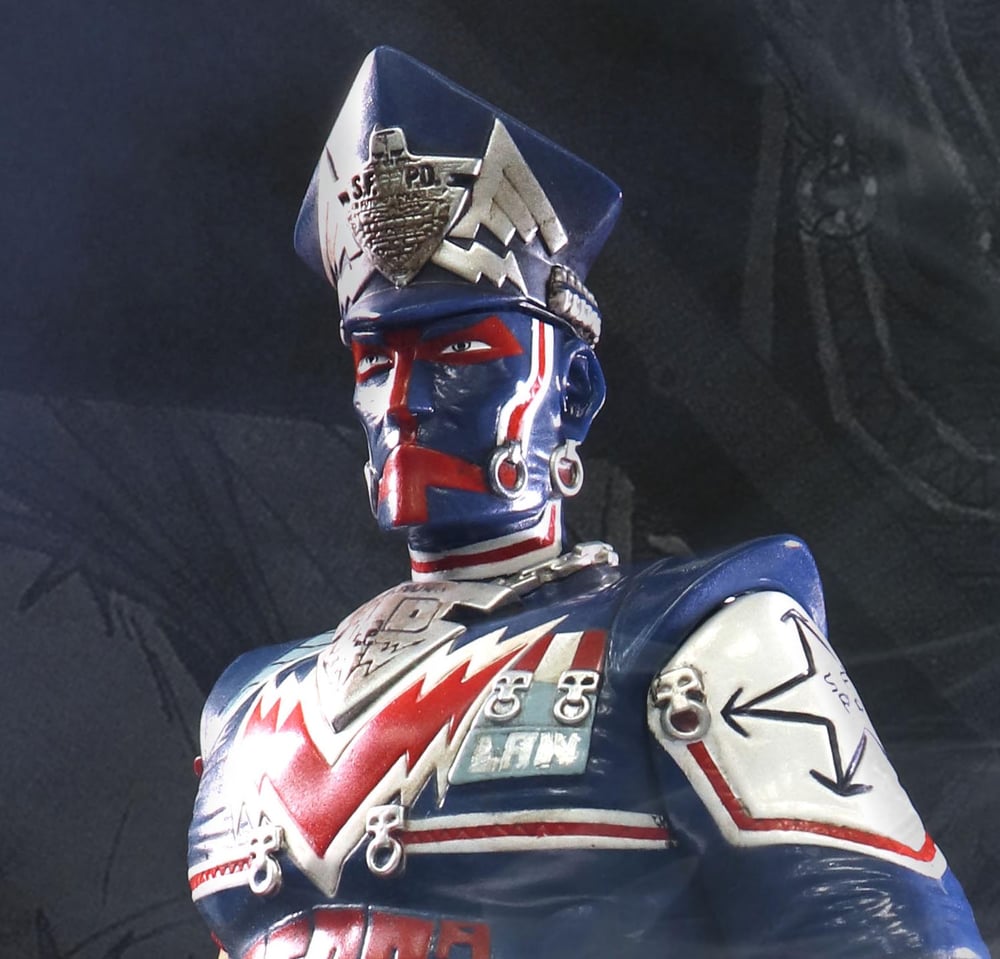 MARSHAL LAW VINYL FIGURE
Dimensions: Approx 20cm tall
Material:Soft vinyl & ABS
Articulation: Six Points
Accessories: Interchangeable hands & baton
Colour: Hand painted
Packaging:Presentation Box
If Watchmen did in any way kill off the superhero - which is a dubious proposition - then Marshal Law has taken it further with this wonderful act of necrophilia, where it has degraded the corpse in a really amusing way. I think that's great... Pat and Kevin do it so well, with such style and with such obvious malice; that's the fun thing about Marshal Law. They're not just kidding, they really hate superheroes.
— Alan Moore, The Comics Journal #138
In 1987 the legendary Pat Mills & Kevin O'Neill unleashed the ferocious MARSHAL LAW comic book mini series onto the unsuspecting masses in the USA.
It's caustic (and some may say liberating) swipe at superhero comic book culture burned into the retinas of comic book fans all over the world and remains as scathingly relevant now as it did over thirty years ago.
Unbox worked closely under the guidance of Kevin & Pat to painstakingly recreate the instantly recognisable design style that fans of their work love into three dimensional form.We hope you also enjoy the results and thanks to everyone that has waited patiently for this project to be released.
Share