ART EDITION JUDGE DEATH (FREE SHIPPING PROMOTION)
$

85.00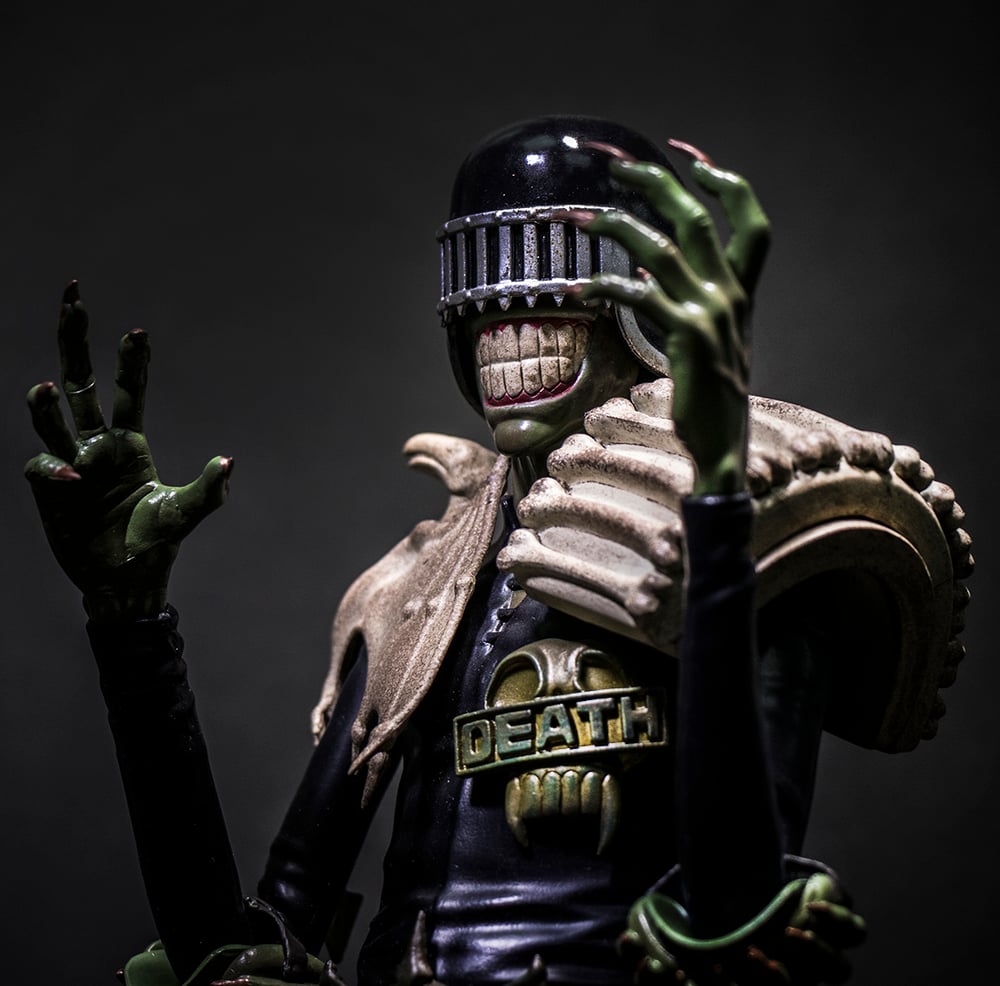 BRIAN BOLLAND ART EDITION JUDGE DEATH
SIZE: 14" FIGURE (INCLUDING BASE)
ARTICULATION: NON ARTICULATED
MATERIALS: PVC & ABS
PACKAGING: PRINTED BOX
FREE SHIPPING ON ALL JUDGE DEATH ORDERS WHILE STOCKS LAST!
Unbox Industries once again join with 2000AD to expand upon their series of stunning sculptural interpretations based on the universe of Judge Dredd.
Several of the world's greatest graphic artists have interpreted Judge Death, but his first published appearance was in Prog 149 and illustrated by the legendary Brian Bolland.
Unbox based their interpretation on Bolland's Judge Death from the 2000AD Postergraph featured in the "Judge Death Lives" storyline, one of the most memorable and disturbing illustrations from that era of the Galaxy's Greatest Comic. The figure stands 13" high on a 1" base and is intensively detailed, using a combination of PVC and ABS materials. Its high-end production succeeds in pushing the envelope for the vinyl figure category, giving new meaning to the term "execution."
Packaged in a stunning printed box, the figure is a must for serious collectors.
Share